062017 — 052018

Paris

UbisoftClub


UbisoftClub is a free to join loyalty rewards program that offers to members extra game content, limited edition goodies and discounts in the shop. Back in 2017, Ubisoft operates a global rebranding incuding a new logo, new colors scheme and fonts across all customer touchpoints.

As a UI designer, I worked closely with UX designers and the Creative team based in Montreal in building the landing page to onboard new comers to the program and together with the Senior UI designer, we updated the new guidelines and released a styleguide to ensure brand consistency.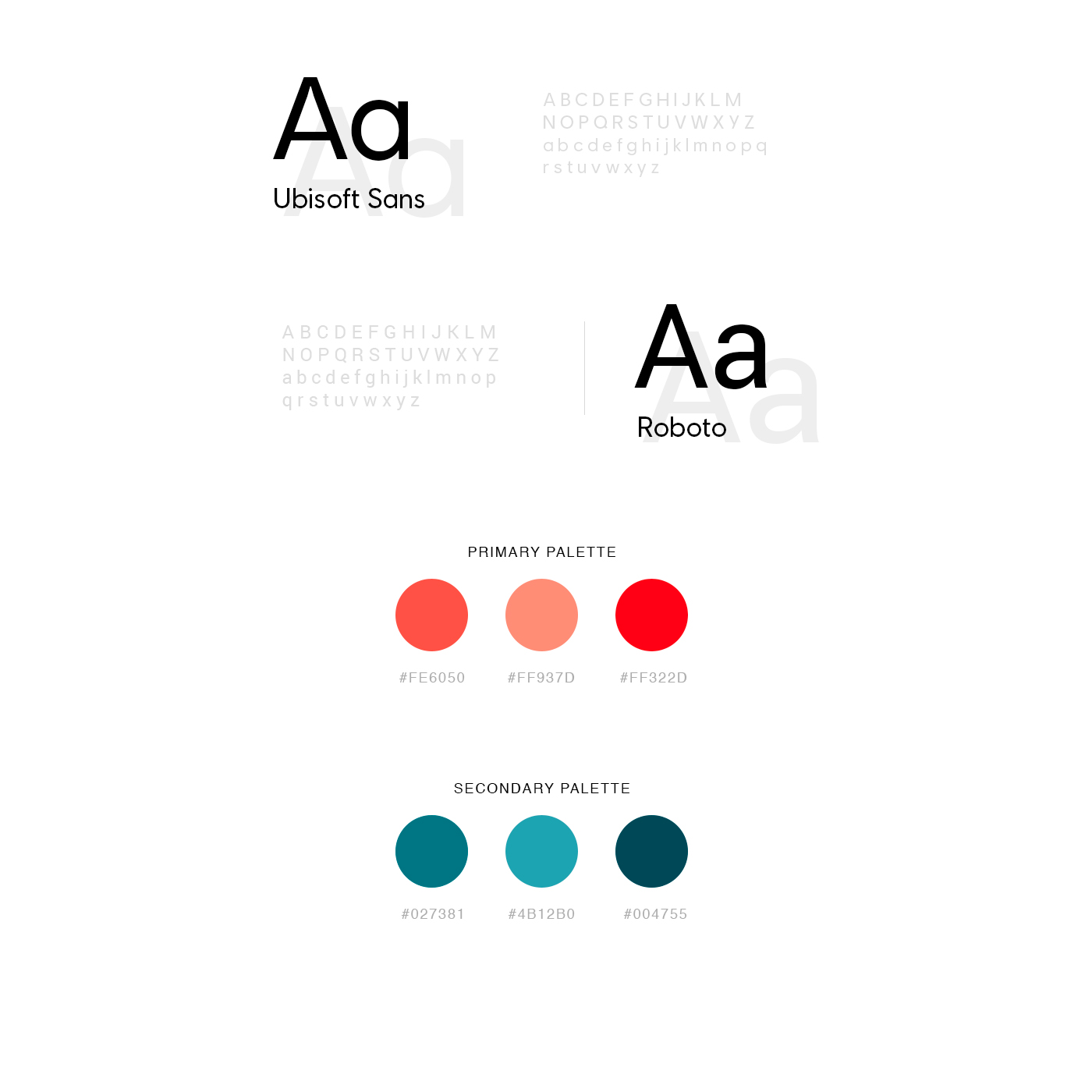 Social media communication


Following the release of Sam, Ubisoft's virtual assistant in April 2018, I have been asked to create a short video to promote the new feature release on social media.