Date

December 2020 - Present



Reelevant's mission is to create on-demand visual content at the time of exposure. Reelevant is a SaaS that leverages access to data for customers to create 1:1 content at scale through a three-app ecosystem.

The product team is made of three backend developers, four frontend developers, a designer and a PM. Together we shipped three applications in one year.


1 - Datahub

Connect and aggregate any data. The DataHub catalog offers turnkey integrations to connect data in a few clicks.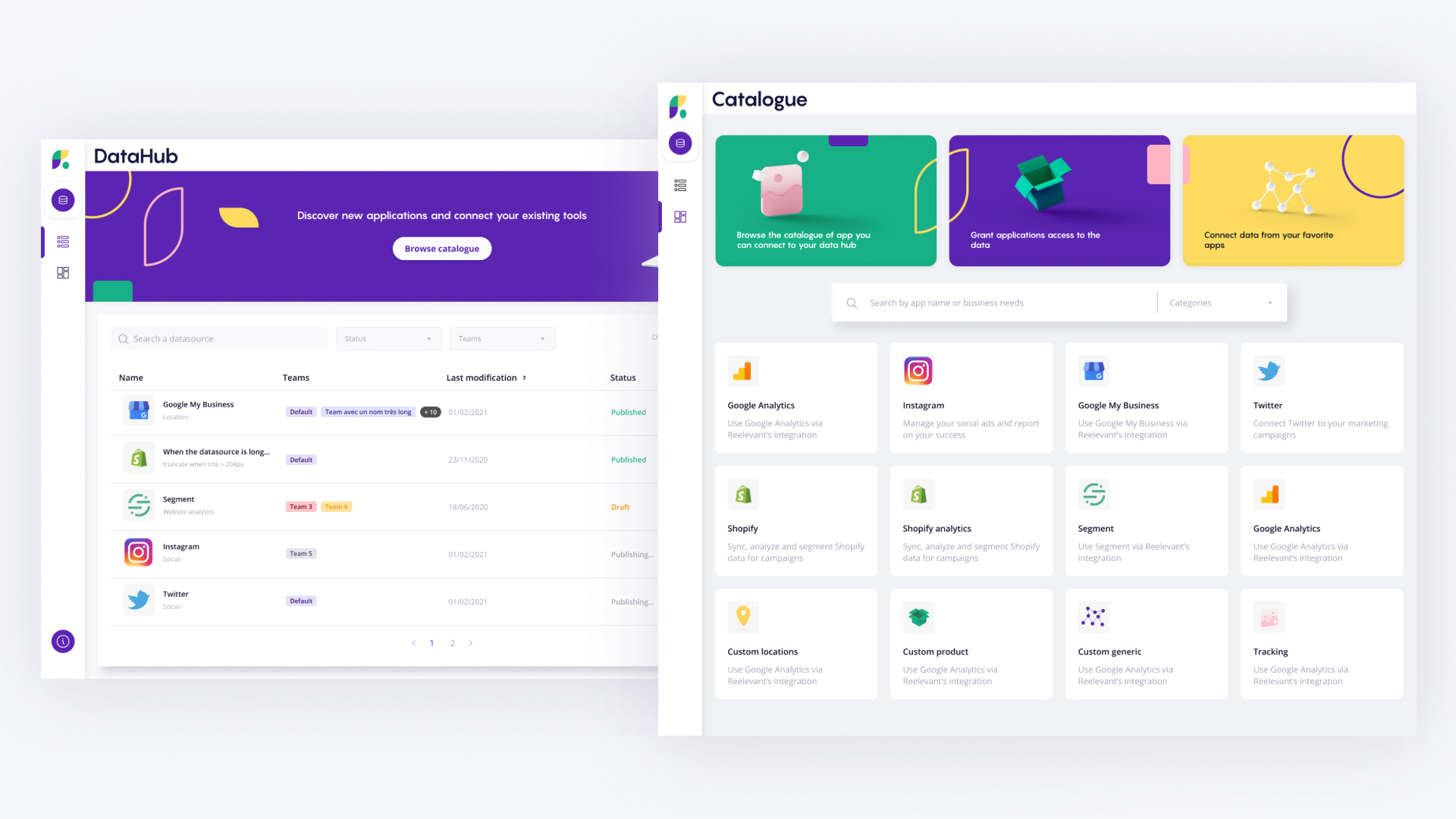 2 - Workflow

Workflows aim to build any business logic by connecting data to content, the use cases are limitless.








3 - Content Builder

Customers can create auto-generated content for each person. The dynamic content creation builder allows to connect data to visual content.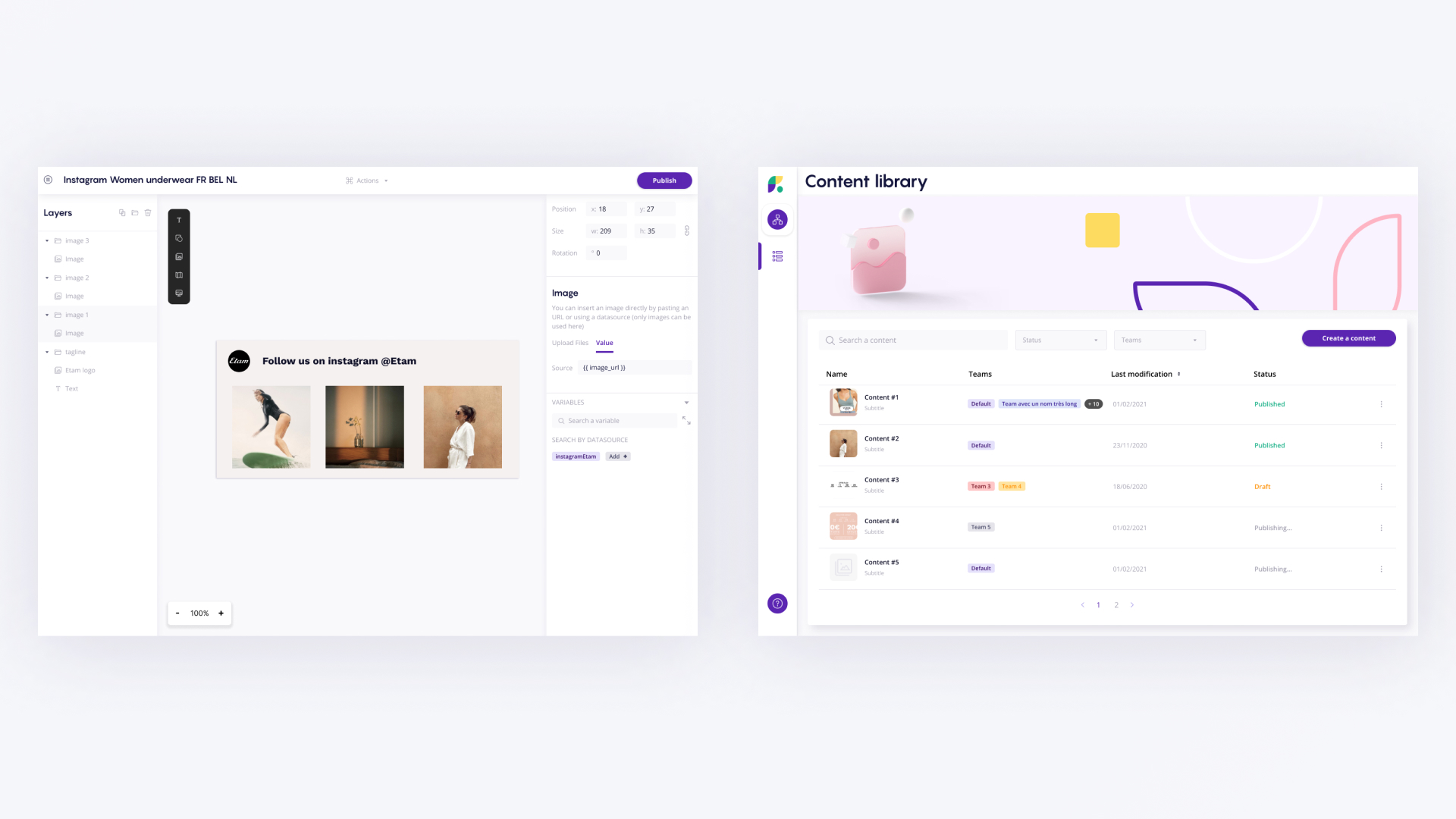 Methodology

Audit
Legacy of content builder called "image dynamique"




User interview
We interviewed 6 end-users with various profile: from marketing operational to graphic designer


Problem statement
Define persona
Persona 1: the campaign manager
Experience map
Define UX features for MVP to stakeholders
High-fidelity prototype and handover to the team


We are using Figma. The challenge is to clearly communicate about work-in-progress and completed status. Emojis so far works fine!