UbisoftClub Rebranding

Date
April - August 2017


Role
UI design
Tools
Photoshop
Implementing new branding for UbisoftClub web platform

I have joined Ubisoft as a UI Designer Assistant in 2016. I was part of the Web Services team which was involved in services linked to games server. And I was more precisely working inside the very fun and talented team in charge of Ubisoft Club platform.

Ubisoft Club is the platform that rewards the players by evolving them into Challenges and granting them with Rewards, XP/Levels and Badges to enhance the game experience.

I was involved in implementing the new branding of the platform following the global rebranding of Ubisoft.

How did we proceed ?


Review of UI and UX inconsistencies

Detailed review of the website (and its mobile version)
Report UX and UI mistakes and prioritize
Providing feedbacks and suggestions to the product team
Setting a styleguide rules

Including a UI kit handover for the engineering teams following these goals:

What new services can we design to even more closely meet everyone's unique needs?
How can we help the general public easily and securely adopt these services?
Integrate smoothly the new branding without creating a big chance for the user
- Gamepage dark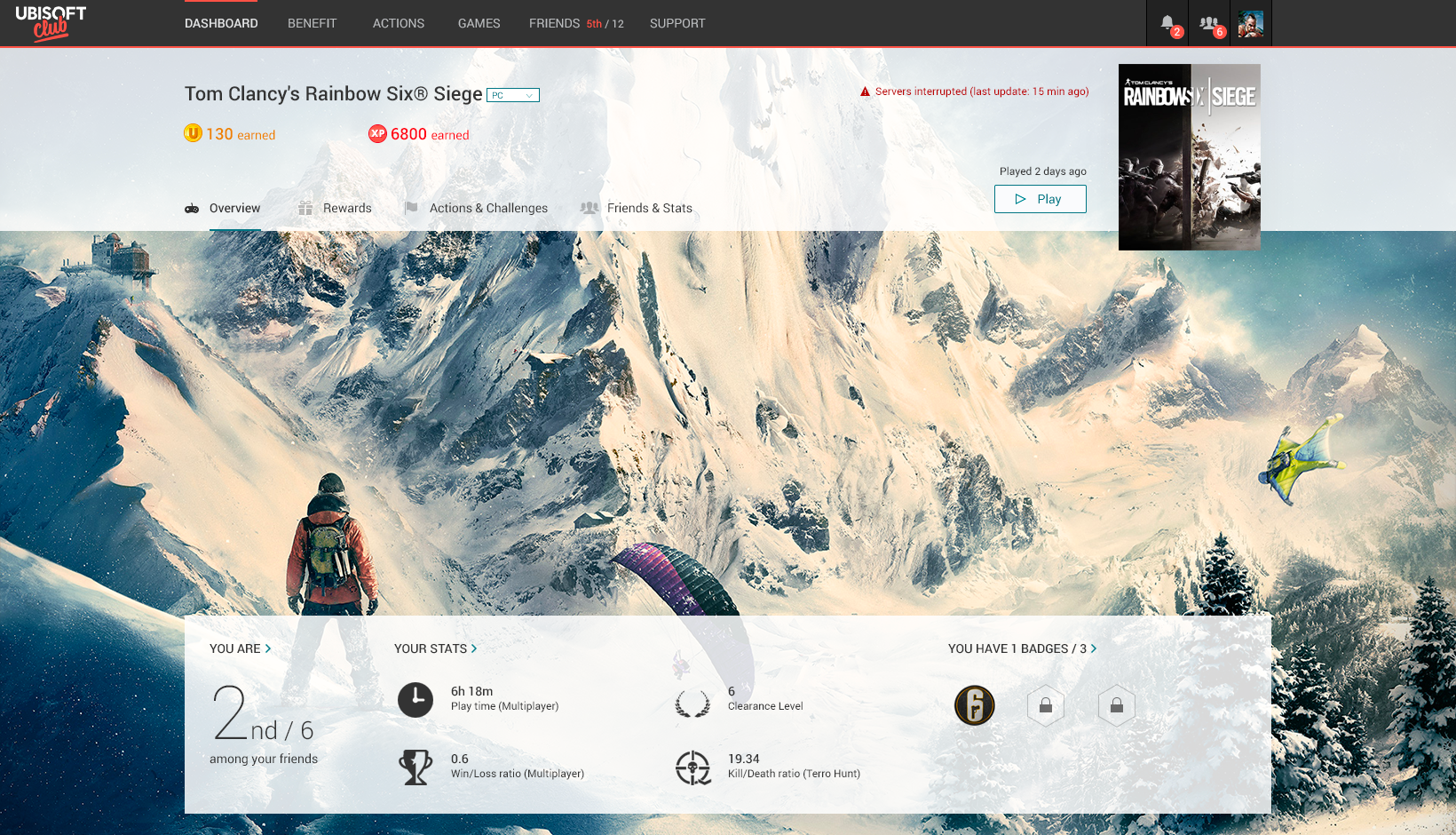 - Gamepage light



- Challenge page