SPD Milano Contest . Hope



Date - April 2016
Role - UX/UI, art direction
Tools - Photoshop, Illustrator



Design students make a better world

Scuola Politecnica di Design – SPD has invited for the first time students and young professionals to develop ideas and be rewarded with scholarships for master's courses in Industrial Design, Interior Design, Visual Design, Transportation & Car Design and Web Digital Design. So I took part of this contest to compete within the Web Digital Design category and the theme of the competition was "Design students make a better world".

The starting point was the candidate's creativity to make a better world. To be creative, curious and sensitive can define our own personality and design. New ideas, modern concepts and respect for tradition and the environment can help the world be a better place for everybody.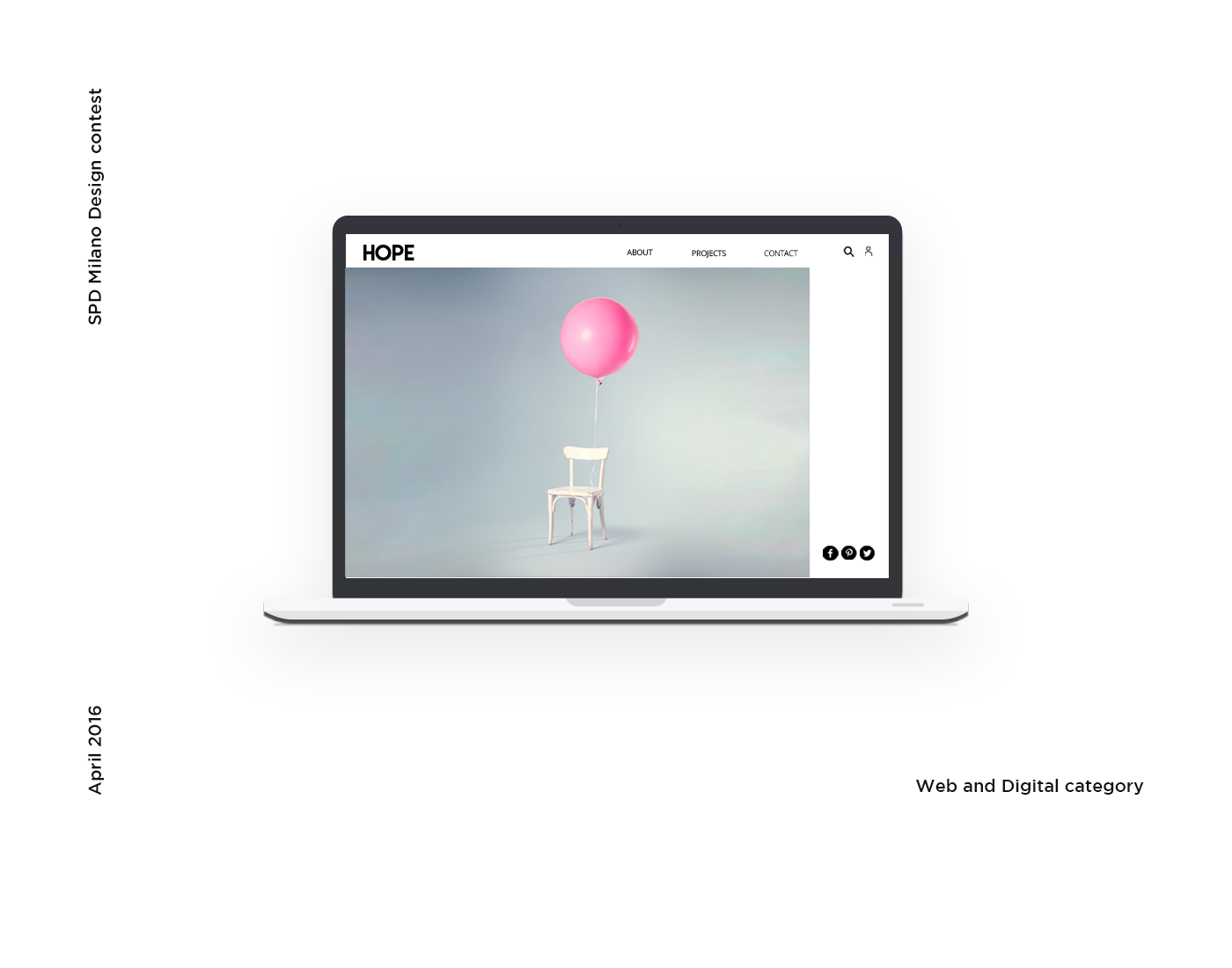 In February 2006, more than 6000 refugees were living on the refugee camp on the outskirts of Calais , also known as the Jungle. HOPE is a crowdsourcing platform that connects NGOs and associations with volunteers to improve social integration in the Jungle.

The platform aims to recruit volunteers willing to combine efforts, skills and knowledge with those of each participant to achieve great Projects, promoting Art and Creativity.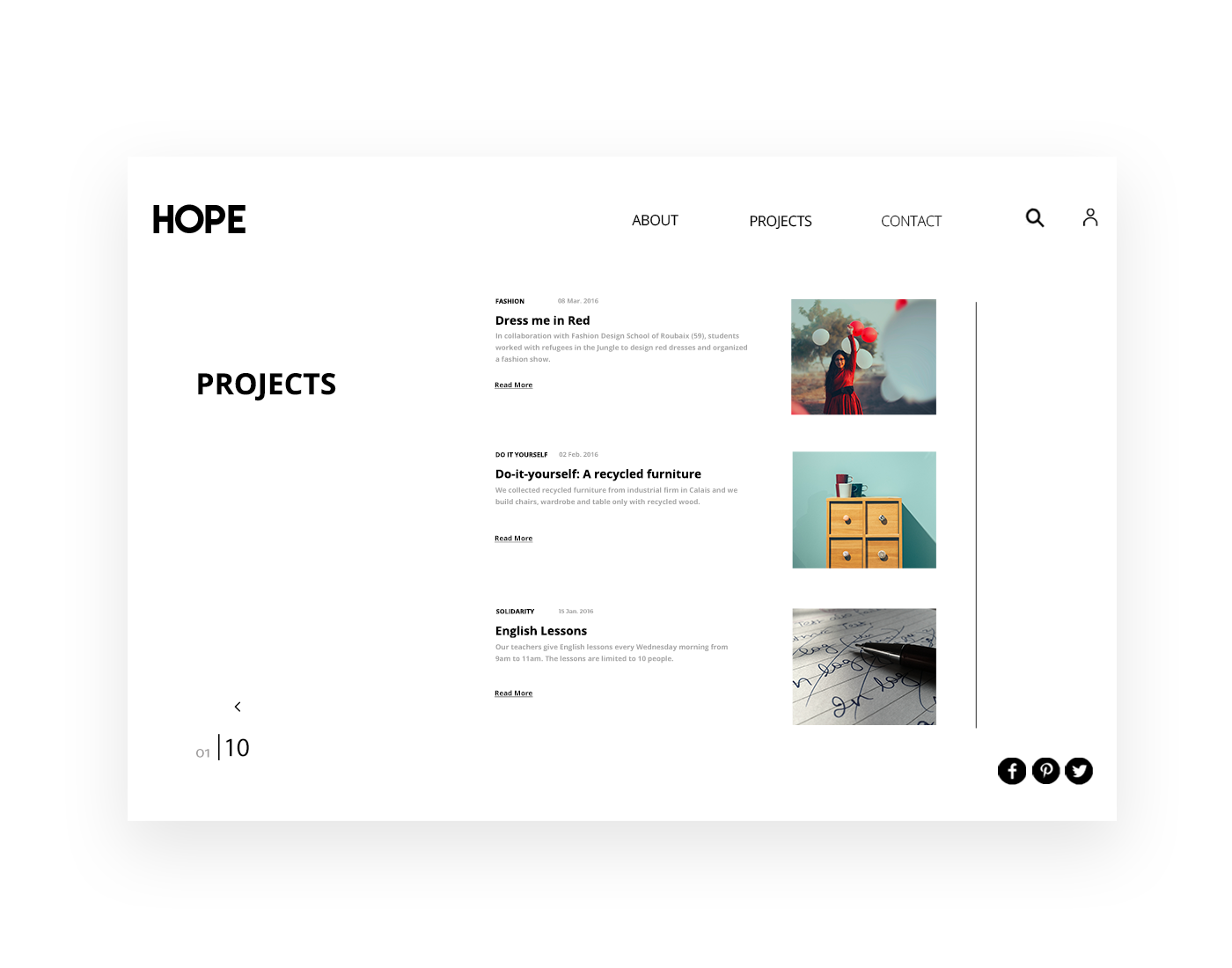 As Art and Creativity have no barrier nor limits, I truly believe that HOPE can help to bring about social change and improve community cohesion. The screen above shows the website as a platform in which you can find all different Projects you would register on. The Projects are divided into 3 categories: Art, Do-It-Yourself, Solidarity. Each visitor can join, team up or support its favourite project.


The website has also been thought as a marketplace where you can directly buy the creations of the migrants as a way to support the Projects and the creators. The items are available online and are combined with a small description of the person who made it. The total price of the sale returns to the refugee who made it.



Experience and outcomes


Back then in 2016, I was finishing my Master degree in Management but already knew that I would shift my career towards design. I was learning Photoshop as you go along watching countless tutorials on the Internet. I seize this opportunity to apply for this contest and see if my webdesign skills as a beginner would fit this school requirements. I won the second prize and the school offers me a grant to study their master's courses in Web & Digital Design.

This was a nice personal achievement as this was the first time I show my design to a jury of experts. And this project could be the first step into my design career.